Are you suffering from an occupational illness? We are here to help.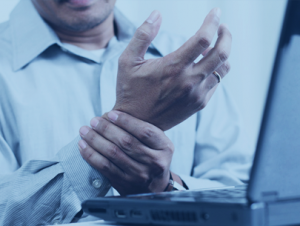 Workers' Compensation in Utah provides benefits for workers who suffer illness and disease proven to be the direct result of the employee's work environment.
There are time limits for filing these types of work injury claims. Unlike accidents, you probably didn't acquire a work-related disease on a specific date, but over the course of months or years. Sometimes occupational diseases arise from dangerous exposures to workplace chemicals, gases, or dust.  Therefore, you need legal representatives with the experience to illustrate how, why and when you got sick and to disprove arguments that you would have been sick regardless of your workplace.
Contact us right away so we can fight for what's rightfully yours. Let us get started on getting you your Utah Workers' Comp benefits as soon as possible.
To schedule a consultation with one of our attorneys,
please give us a call at 801-424-WORK (9675)
Proving Work-related Illness
Occupational illness can strike nearly every part of the human body, from the musculoskeletal system to the respiratory system, the brain, the skin and even the reproductive system. Some jobs carry a high risk for illness and employers are required by law to inform you of that risk.
There are well-known diseases like mesothelioma that is caused by asbestos exposure, black lung disease that is caused by inhaling coal dust, and tinnitus or hearing loss due to loud work environments. But there also are work-related illnesses that aren't as common and not as easily linked to the victim's workplace.
Get King & Burke on your side.
Whether or not your illness has a familiar name, it's important to contact us right away to help you through the process of making your Workers' Compensation claim. Even common work-related illnesses require verifiable research into your work history, work habits and detailed documentation by medical experts. Rare work-related illnesses are very difficult to prove.
If you suspect your health issues might be related to your current or former workplace, let us look into it for you. We get you to the appropriate medical experts, track all the documentation and get you the financial assistance to which you're entitled. You just concentrate on feeling better.
Utah Workers Compensation Lawyer
Committed to the working people of Utah, we specialize in the practice of Workers' Compensation law. You can trust our team of experienced professionals to help you with your work injuries. Navigating a workers compensation claim can be tough on your own which is why it's so important to have an experienced workers compensation lawyer at your side. For unrivaled dedication and dependability, King & Burke has got you covered.
Injured at work?
If you have need of our help in the area of Workers' Compensation Law, please begin by completing the Workers' Compensation Case Questionnaire, and we will get in touch with you promptly.

Request a
Free Consultation