"Nothing in this world is worth having or worth doing unless it means effort, pain, difficulty."
-Teddy Roosevelt
Richard R. Burke
SHAREHOLDER
Leader in Utah Workers' Compensation Litigation
Committed to protecting the rights of work accident and personal injury victims in Utah, Mr. Burke's practice includes catastrophic injuries, including semi-truck and automobile collisions, construction, and mining accidents, and related disability claims.  Since 1996, Mr. Burke has litigated injury cases resulting in numerous awards of lifetime compensation payments, disability benefits, and medical treatment expenses, along with millions of dollars paid to his clients through settlement.  Mr. Burke is an active trial attorney and is admitted to practice before the Labor Commission of Utah, the Social Security administration, Utah Supreme Court, Utah Court of Appeals, Utah District Court, United States Federal District Court, and the State of Alaska.
Recognized for His Outstanding Legal Work
Mr. Burke has been repeatedly selected by his peers as one of Utah's Legal Elite, as recognized by Utah Business Magazine.  Both the American Society of Legal Advocates and the National Trial Lawyers selected Mr. Burke as one of the Top 100 litigators in Utah.  Mr. Burke is a frequent lecturer and presented several seminar presentations to his peers.  He has also authored several articles for the Utah Trial Journal and is periodically sought for interviews regarding his expertise in Utah workers compensation.
Outstanding Leadership
Mr. Burke is active in many professional organizations.  He is past President and serves on the Board of Governors for the Utah Association for Justice, and volunteers at the Utah State Legislature to help pass legislation for accident victims and their families.  He also served on the Board of Trustees for the Work Activity Center, to help enrich the lives of disabled Utahns.
Mr. Burke is an alumnus of both the University of Idaho, where he served on the ASUI Senate, and of the University of Utah College of Law, where he was a member of the Utah Law Review.  Upon graduation, Mr. Burke worked as a Staff Attorney for the Navajo Nation Judicial Branch, developing a system for people who could not afford lawyers.  Mr. Burke now lives in Salt Lake City with his wife, their two daughters, and their bull terrier, Windsor.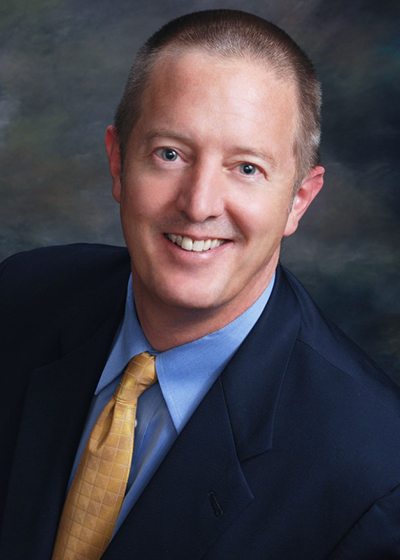 P (801) 424-9675
F (801) 683-7575
Bar Admissions
Utah State Bar, 1994
Alaska Bar Association
U.S. District Court for the District of Utah
U.S. Federal Court for the District of Utah
U.S. Court of Appeals
Utah Supreme Court
Education
University of Utah S.J. Quinney College of Law (JD, 1994)
University of Idaho (BS, 1987)
Representative Cases and Experience
Smith's Food & Drug v. Christensen, 250 P.3d 1008, 2011 UT App 67, cert. denied, 255 P.3d 728 (2011)
LPI Services v. McGee, 215 P.3d 135, 2009 UT 41
Martinez v. Media-Paymaster Plus, 164 P.3d 384, 2007 UT 42
Ameritemps, Inc. v. Labor Comm'n, 128 P.3d 31, 2005 UT 491
Barnard & Burk Group, Inc. v. Labor Comm'n, 122 P.3d 700, 2005 UT App 401
Awards
2018 – Utah Business Legal Elite – Workers Compensation
2018 – Top 100 Lawyer ASLA (American Society of Legal Advocates)
2017 – Top 100 Lawyer ASLA (American Society of Legal Advocates)
Injured at Work?
____________________
If you need our help in the area of Workers' Compensation Law, please begin by completing the Workers' Compensation Case Questionnaire, and we will get in touch with you promptly.

Request a
Free Consultation