Complex Regional Pain Syndrome
Compensation for RSD Injury or CRPS in Utah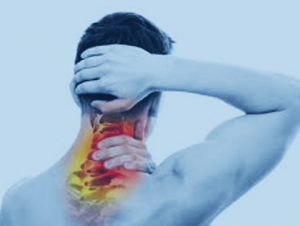 CRPS (complex regional pain syndrome) or sometimes called CRPD (complex regional pain disorder) formerly known as RSD, or reflex sympathetic dystrophy can be devastating. It is estimated that 40,000 new cases of CRPS occur each year in the United States.
People with Complex Regional Pain Syndrome experience intense pain in their limbs, hands, and feet, as well as changes in skin color, temperature (first warm, then cold), and loss of movement or function. In most cases, the pain is constant.
Reflex Sympathetic Dystrophy (RSD), also referred to as Complex Regional Pain Syndrome (CRPS), is a chronic disease characterized by intense, chronic pain that is out of proportion to the injury that caused it. Patients may first begin to experience RSD or CRPS symptoms following injuries, surgeries, strokes, and heart attacks. The exact cause of this disease is not known, but this condition is progressive and can become debilitating.
If you have begun experiencing symptoms of RSD following an injury or medical treatment, you may have grounds for an injury claim.
What are the symptoms of CRPS / RSD?
RSD can affect any part of the body and can carry with it a cornucopia of symptoms, including:
Constant throbbing or burning pain
Extreme sensitivity to cold or touch
Swelling of the affected area
Changes in skin temperature
Sweating in the affected area
Changes in skin color (which can range anywhere from white and mottled, to blue or red)
Changes of skin texture in the affected area
Changes in hair and nail growth
Swollen and stiff joints
Muscle atrophy (muscle strength loss), weakness, and spasms
Increasing loss of mobility in the affected body part
If you are experiencing any of the above symptoms, we urge you to see a physician immediately. While there is no known cure for this disease, it can be put into remission if diagnosed early.
Here at King & Burke, we have obtained substantial recoveries for injured victims and their families in catastrophic injury and wrongful death cases.  More importantly, we have earned the trust of our clients and our colleagues around the legal community, many of whom have recommended us to family and friends who have suffered serious injuries.
We are committed to protecting your rights and assisting you with every aspect of your claim, from initial investigation through settlement or, if necessary, trial and appeal. We understand the importance of being accessible to our clients, and we believe in giving each client our personal attention, keeping you informed and responding quickly to your questions and concerns. We also have an experienced in-house support staff, including paralegals with over 20 years of experience, let us help you too. To speak with one of our attorneys, please give us a call at 801-424-WORK (9675).