Our job is to be a FIERCE litigator and COMPASSIONATE listener. We are here to fight for your rights.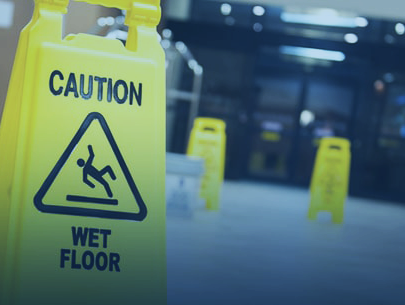 Are you and your family struggling to make ends meet after an accident? If you or a family member was injured due to the negligent or reckless behavior of another party, you shouldn't be stuck with medical bills and a lack of income from missed work. The person or company that caused your injury has an obligation to compensate you for any losses you've suffered.
To speak with one of our attorneys,
please give us a call at 801-424-WORK (9675)
Personal injury is a legal term for an injury to the body, mind, or emotions, as opposed to damage to (or loss of) property. In order to have a viable personal injury claim, it must be shown that another party's negligent, careless, or intentional behavior caused or contributed to your injury.
We represent plaintiffs who have suffered serious personal injuries as a result of accidents and negligence including:
Auto, truck and motorcycle accidents
Bus accidents
Pedestrian accidents
Workplace injuries
Construction site accidents
Industrial accidents
Brain and other head injuries
Premises liability including slip and falls with significant injuries
Here at King & Burke, we have obtained substantial recoveries for injured victims and their families incatastrophic injury and wrongful-death cases.  More importantly, we have earned the trust of our clients and our colleagues around the legal community, many of whom have recommended us to family and friends who have suffered serious injuries.
We are committed to protecting your rights and assisting you with every aspect of your claim, from initial investigation through settlement or, if necessary, trial and appeal. We understand the importance of being accessible to our clients, and we believe in giving each client our personal attention, keeping you informed and responding quickly to your questions and concerns. We also have an experienced in-house support staff, including paralegals with over 20 years of experience, let us help you too. To speak with one of our attorneys, please give us a call at 801-424-WORK (9675).
Injured at work?
If you need our help in the area of Personal Injury Law, please begin by completing the Case Questionnaire, and we will get in touch with you promptly.

Request a
Free Consultation